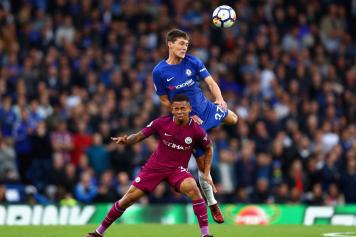 13 April
Chelsea boss Antonio Conte has revealed the reason behind Andreas Christensen's recent difficulties for the Blues.
"We are talking about a young player. For him it is the first season playing at this level," Conte
told
 reporters at Cobham.
Conte believes that Christensen's difficulties are due to a lack of mental energy, although he ensures that the young defender will remain an important part of his squad.
"Playing at this level means you lose a lot of mental energy. It could be that he is a bit tired in this respect.
"For sure Christensen can contribute in the last few weeks of the season. I have four central defenders at the moment. From now until the end I will make rotations and give everyone the possibility to play."
Christensen was on the bench during the Blues' most recent Premier League clash, sharing points with West Ham in a 1-1 draw.
Do you love us?, Please donate to us ,thank you. BTC 38WPVc3xMYmoMp1GcnpDXd1fEzbfgujsCB Etherum 0x6c11844FD079b2490CDd44039e1C2f0940d098dc