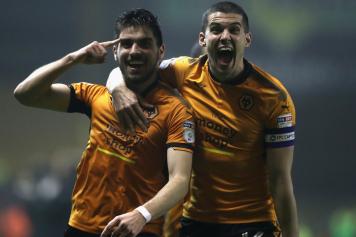 15 April
Back in the Premier League, six years later. Thanks to Fulham's draw against Brentford, Wolverhampton is the first team this season to make the leap from the Championship to the English football elite. A sweaty and deserved promotion was boosted by the work of Rúben Neves with six goals.
For some time the Portuguese midfielder has been in the crosshairs of several big clubs. big clubs. Neves arrived from Porto in the summer of 2017 for 18 million euros.
Links to Serie A: Rúben  Neves' agent is Jorge Mendes, to whom Juventus has asked for information in the past. However, the latest Italian club to show interest is AC Milan after following him for a long time.
The Rossoneri have talked to Mendes, and he is reportedly open to the idea of joining fellow countryman André Silva. The parties will be updated at the end of the season, when Milan's sporting and corporate future will be clearer.
Do you love us?, Please donate to us ,thank you. BTC 38WPVc3xMYmoMp1GcnpDXd1fEzbfgujsCB Etherum 0x6c11844FD079b2490CDd44039e1C2f0940d098dc