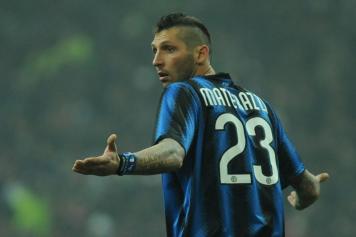 19 April
Marco Materazzi, the former Inter and Italy defender, defended Gianluigi Buffon after the latter's outburst at English referee Michael Oliver.
"To understand, you have to experience one of these moments. Underneath the shirt, there is a person, a beating heart, blood flowing through the veins. Respect to what Gigio has done. In these moments, when you conceded an important goal, this can happen," Materazzi 
told 
La Gazzetta Dello Sport.
Although Materazzi defends Buffon, he also hints that an apology would do good, which Buffon so far hasn't provided.
"In some time, I will ask him if he would laugh, looking back at the situation. I too have been wrong many times, the important thing is to understand it and maybe one day apologize. We are all human beings. I would've like to see this happen to me, just to see how many would defend me, like with Gigi," Materazzi concluded.
Do you love us?, Please donate to us ,thank you. BTC 38WPVc3xMYmoMp1GcnpDXd1fEzbfgujsCB Etherum 0x6c11844FD079b2490CDd44039e1C2f0940d098dc