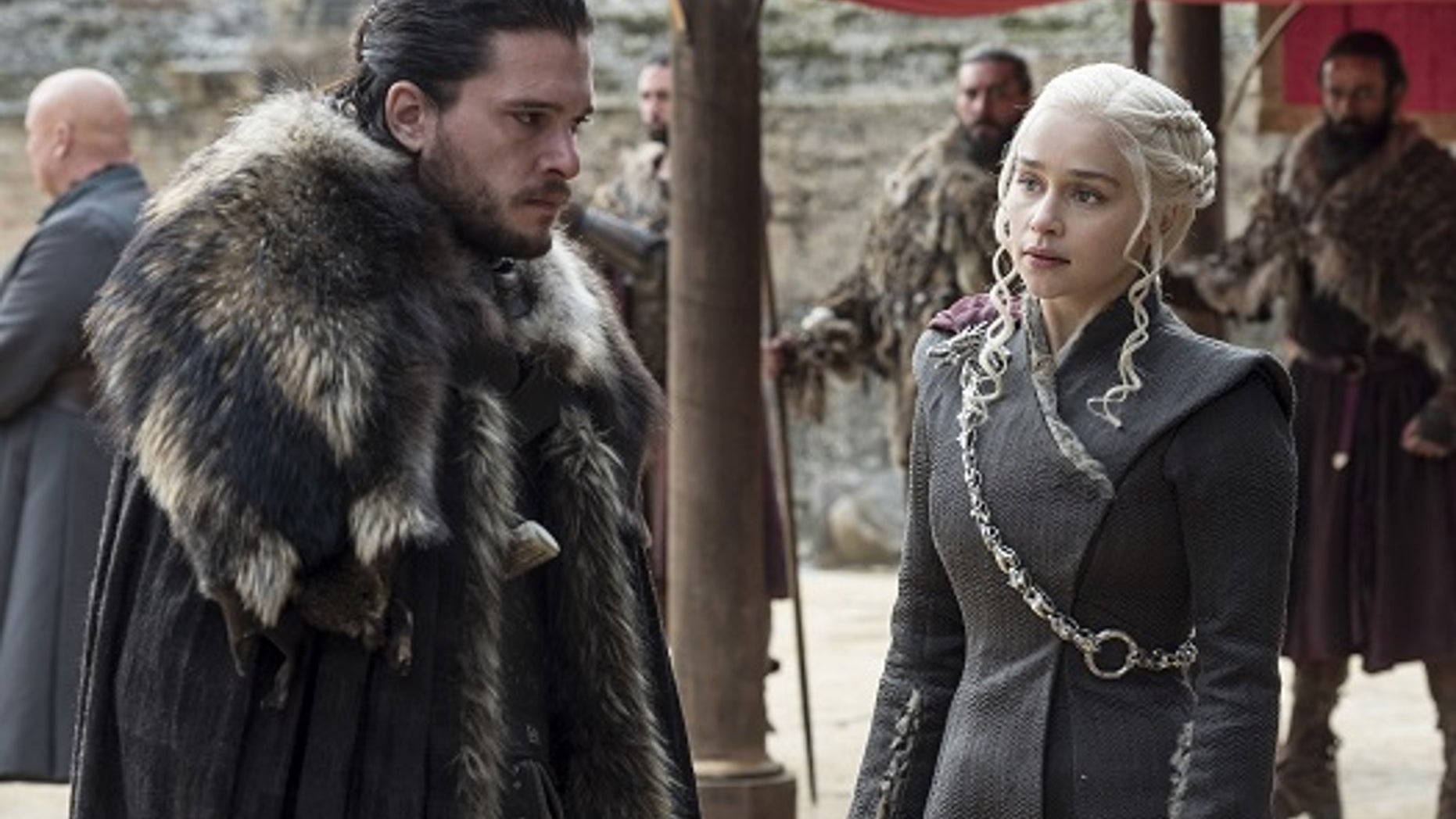 "Game of Thrones" fans knew the prequel wouldn't be the same as the hit HBO show, but they weren't aware until recently it would be missing a key household.
The new prequel — one of five potential projects that stem from the original series — takes place before the events that have shaken "Game of Thrones" viewers in the current series. Author George R.R. Martin confirmed to Entertainment Weekly on Monday that it'll date back "closer to 5,000 years" instead of the rumored 10,000 years.
That means one of the famed household names from the original show won't be making an appearance this time around.
"Westeros is a very different place. There's no King's Landing. There's no Iron Throne. There are no Targaryens — Valyria has hardly begun to rise yet with its dragons and the great empire that it built," Martin told the magazine. "We're dealing with a different and older world and hopefully that will be part of the fun of the series."
HBO president of programming Casey Bloys previously hinted the prequel would feel "very different" since it represents a different time in Westeros, though he added it would still have a classic "Game of Thrones" feel. He confirmed none of the actors from the original cast would appear in the new show.
"The series chronicles the world's descent from the golden Age of Heroes into its darkest hour," HBO said in a statement to The New York Times back in June. "And only one thing is for sure: From the horrifying secrets of Westeros's history to the true origin of the White Walkers, the mysteries of the East to the Starks of legend … it's not the story we think we know."
Marin said the updated timeline of the prequel, informally called "The Long Night," is "more realistic."
'GAME OF THRONES' PREQUEL PILOT REPORTEDLY ORDERED BY HBO
"[Producer Jane Goldman is] going into territory that I haven't explored very much in the books," Martin added. I've hinted about them. But she's a major writer, I love her work."
It was recently revealed that actress Naomi Watts would have a lead role in the pilot episode. British actor and model Josh Whitehouse will also appear in the new show, Deadline confirmed.
Martin has noted there are still other possible prequels in "active development," and reiterated this particular prequel was picked up for a "pilot order" not a "series order."
"I can't tell you the subject matter of those projects, no, sorry, wish I could," he said in late October, adding Goldman is currently "neck deep" in casting for the prequel.
The eighth and final season of "Game of Thrones" is set to debut in 2019.