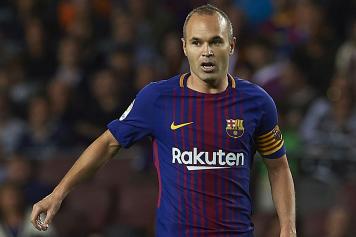 22 April
Barcelona midfielder Andrés Iniesta spoke to the media in the aftermath of La Blaugrana's 5-0 victory over Sevilla in the Copa del Rey final last night. Here is what he had to say:
"It has been a day full of many emotions," said the captain, who was visibly moved by the ovation he received from the entire Wanda Metropolitano when being replaced by Denis Suárez in the 88th minute.
"I am happy to be able to give my club another title. Now we want to win the league championship for us and our people. As a person and as an athlete, the love shown to me by everyone is priceless. Next week I will make the decision on my future public," he concluded.
Indeed, it is already common knowledge that the 33-year-old will leave Catalonia at the end of the season, having already agreed a deal to join Chinese Super League side Chongqing Lifan.
Jordan Russell (@JordRuss96)
Do you love us?, Please donate to us ,thank you. BTC 38WPVc3xMYmoMp1GcnpDXd1fEzbfgujsCB Etherum 0x6c11844FD079b2490CDd44039e1C2f0940d098dc