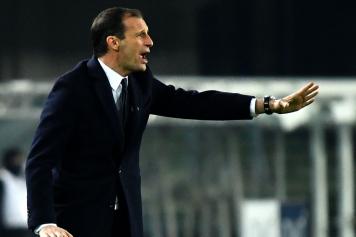 23 April
According to the latest reports from Turin-based newspaper Tuttosport, Juventus will relieve Massimiliano Allegri of his duties should they fail to win the Scudetto this season.
Last night's 1-0 defeat at home to Napoli leaves the Bianconeri just a single point ahead of the Partenopei, hence their chances of securing a seventh consecutive league title are at serious risk.
Indeed, the Tuscan tactician is set to meet with his superiors in the coming weeks to discuss whether they intend to continue their working relationship. However, fresh doubts over his future at the club have surfaced in the wake of a hugely underwhelming performance against Maurizio Sarri's side.
Meanwhile, the former Cagliari and AC Milan boss remains a managerial target for Premier League duo Arsenal and Chelsea. Their respective hierarchies will surely be encouraged by the mounting speculation over his future in Turin.
Do you love us?, Please donate to us ,thank you. BTC 38WPVc3xMYmoMp1GcnpDXd1fEzbfgujsCB Etherum 0x6c11844FD079b2490CDd44039e1C2f0940d098dc