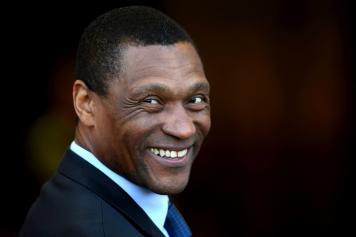 26 April
Former Chelsea and current Monaco director Michael Emenalo has been linked with a switch to Serie A side AC Milan, reports Gazzetta dello Sport.
The 52-year-old Emenalo took over the post of Chelsea's technical director in 2011 and held the role till 2017, when he resigned from the club amidst rumors surrounding a rift between club boss Antonio Conte and owner Roman Abramovich. He took over the technical director at Monaco soon after leaving Stamford Bridge.
Reports from Gazzetta dello Sport say that the former Nigerian international Emenalo is in the running to become AC Milan's Director of Football, with Walter Sabatini too linked with the post.
It is said that current rossoneri Director of Football Massimiliano Mirabelli's job has come under stern scrutiny with the club set to miss out on Champions League football for next season and the Italian could well be shown the door at the end of the season.
Do you love us?, Please donate to us ,thank you. BTC 38WPVc3xMYmoMp1GcnpDXd1fEzbfgujsCB Etherum 0x6c11844FD079b2490CDd44039e1C2f0940d098dc